The famous Theo van Noort sled, most people know it. 
Unfortunately, Theo has stopped making these sledges and has handed over his work to Corné Visser. 
Theo wanted the craftsmanship of the wooden sled to live on. 
Corné has learned a lot from Theo and took over his work in building sledges in 2023.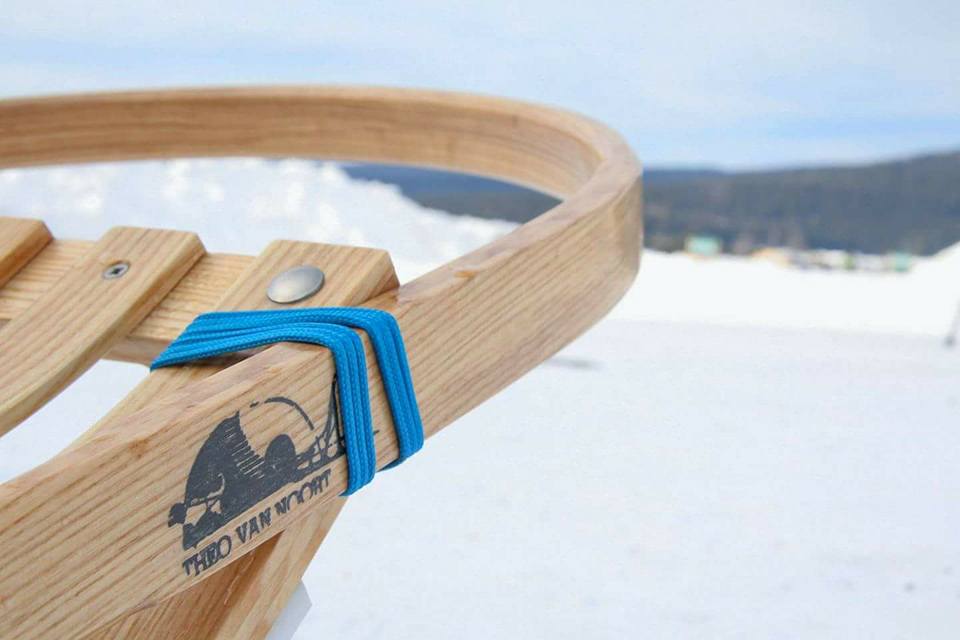 Shorttrail
The short trail is a smooth sprint sled. The carriage is built as smoothly as possible without being weakened.
length total 220cm
basket length 59cm
width 49cm
weight 9kg
Fairbanks
The Fairbanks is a light competition sled that, due to its structural properties, is very easy to control in a winding trail.
length total 260cm
basket length 65cm
width 49cm
weight 12.5kg
Inuvik
The Inuvik is a light long distance sledge that meets the requirements set by the Alpirod Trail Committee, and has also proven itself in the Alpirod.
length total 260cm
basket length 152cm
width 49cm
weight 15kg
Longtrail
The Longtrail is specially made for long distances competitions. The sled is very suitable for training and transporting passengers and luggage.
length total 270cm
basket length 174cm
width 56.5 cm
weight 19kg
If you are interested in a van Noort sled to buy or rent, please contact us.