KATAUM INUA'S IGLANARTOK
NAME: NEVI
DOB: 05-02-2016
DNA CERTIFICATE
HD: A norberg value 40
EYES: Clear tested in 2019, 2021, 2022
PN: Clear by parents
LC: Carries the gene for long coat
PL: Free
WEIGHT: 30.5 kilos
HEIGHT: 57.5cm
TEETH: complete scissor bite
LITTERS: 1: 7puppies 2020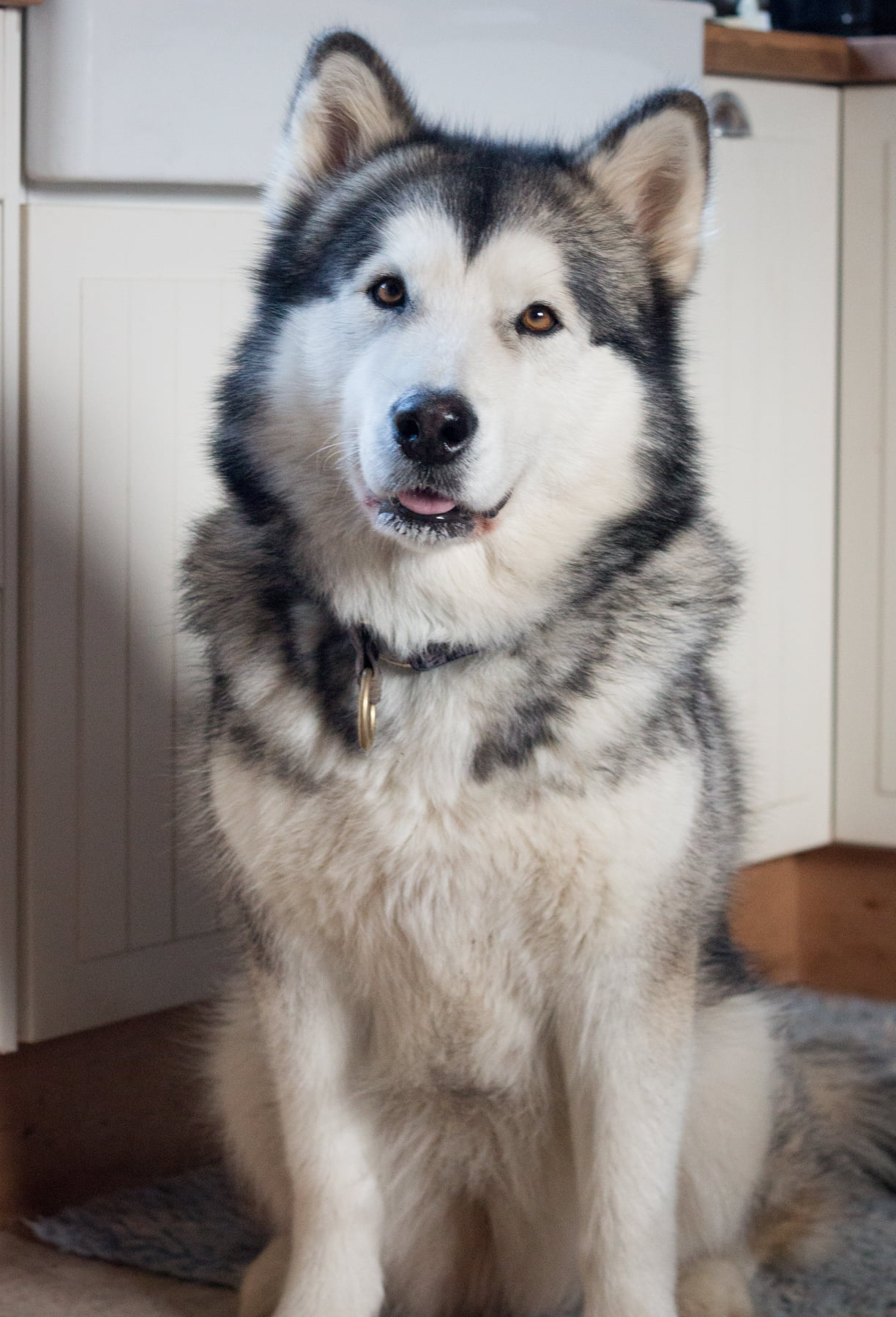 Nevi is a real lady. She enjoys working, she has a lot of power. Nevi did the puppy class, young dog class and basic obedience class. She passed the obedience exam very easy. She did everything we asked of her but she did not enjoy the class so much. When we stopped and she was allowed to work for the scooter and rig she thought it was fantastic! She is an excellent lead dog in training but she prefers to be in wheel with competitions. Nevi is a nice and sweet lady with a character. Walking or training together for a show is great and she does everything for treats! Since we moved, she has a calmer and relaxed character. The peace and space do her very well and you can see that she loves this and need this. Nevi became a mother of 7 beautiful puppies in May 2020. She really did a great job, we are so proud of her!
TITLES: 
BOB/BIS AMCN online show
Reserve Bitch 2x
Best Puppy
CACIB
RCAC 2x
RCACIB 
AMCN online show 2021 Judge N. van Burik (NL)
5years old
Very breed typical bitch in everything nicely proportioned, bone fitting to body and proportions, good tail set and feet, friendly appearance in the head with good muzzle and stop, well placed and formed eye and well placed and carried ear
BOB, BIS
Judge R. Doedijns (NL)
Female-lined bitch. Sufficient leg length. Matching bone and substance. Normally front and rear. Good body for age. Well set and worn tail. Beautifully lined head, beautiful eye pigment and expression. Good teeth. Movement a little bit with more stride length and thrust. Excellent presentation and ring behavior
RESERVE BITCH, RCAC, CACIB
Judge C. Birk (DK)
Good proportions. Excellent expression. Small well set ears. Excellent lenght of muzzle. Strong back. Well carried tail. Good spring of ribs. Balanced in bone & angulation. Steady movement. Excellent coat.
RESERVE BITCH, RCAC, RCACIB
AMCN Specialty 2019 Judge E. Weijenborg (NL)
3 years. Powerfully built bitch. Great body proportions. Feminine but powerful head with broad skull. Wide but well placed and sturdy ear. Medium brown eye. Strong muzzle. Strong neck. Deep chest and good breast volume. Enough front chest. Great tailset but a little too strongly curled feather tail. Good angulations. Strong foot type snow shoe. Stands for occasional a little bit wide. Sturdy, double coat. Goes with ample stride and good thrust. Great ring behavior.
AMCN Specialty 2018 Judge Sharon Loades (UK)
Typical head. Correct eye shape. Thick ear leather. Muzzle could be slighty bulkier. Good pigment. Strong neck. Slightly forward in shoulder placement. Good bone. Correct feet. Lovely spring of rib. Strong loin. Good topline. Strong well muscled thighs. Well let down hocks. Carrying a lovely coat. Tail well set and carried. Moved soundly up and down. Just rolling slightly over shoulders in profile.
Judge P.C. Zwaartman-Pinster (NL)
7 months, Powerful but feminine & typical breed. Great skull, for snout & groove, great eye, ear & expression good teeth & pigment. Well angled in front & back. Good topline, tail set. Well-developed chest and ribs. Great feet, corridors and fur.
BOB PUPPY