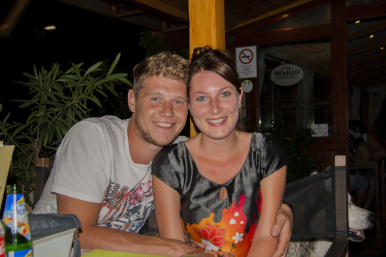 Our Alaskan Malamutes are part of our family together with our cats. The dogs live with us in and around our house.
The kennel originated in 2018 with our first 2 Malamutes, Arctic Voice Kick Ass & Kataum Inua's Iglanartok . Once we were introduced to the Malamute, our passion for sled dogs was born.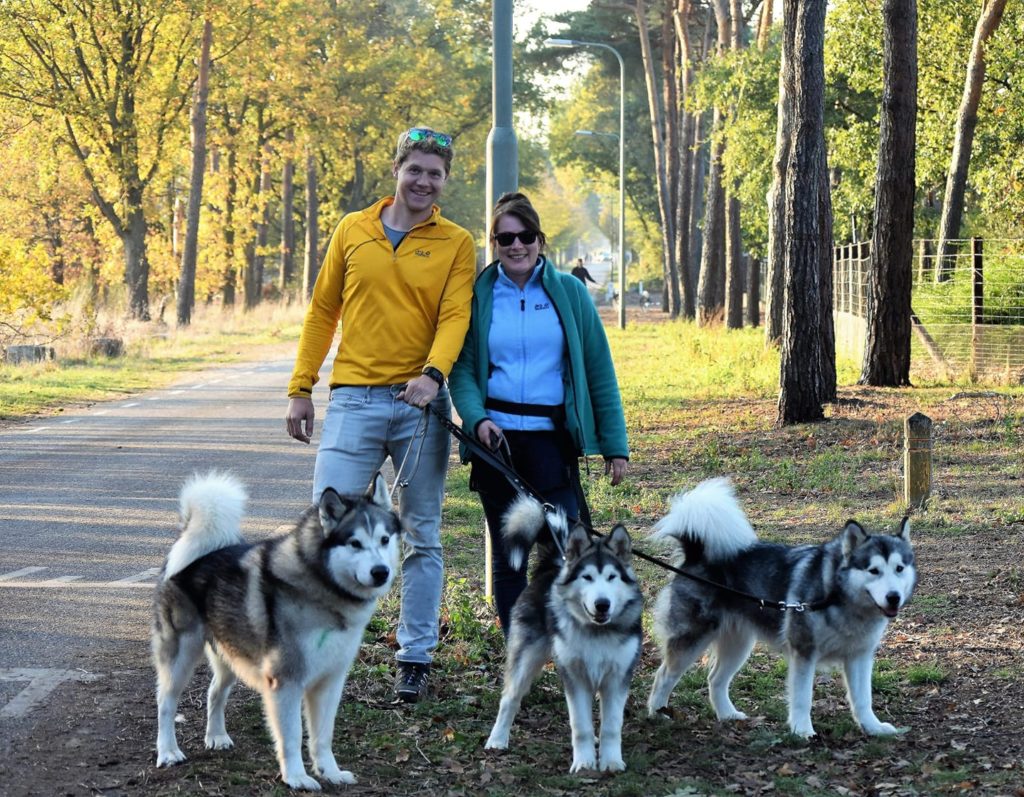 In 2013 zijn we begonnen met het lezen en informeren over dit geweldige en vooral mooie ras, we zijn op zoek gegaan naar een fokker die lid is van de Alaskan Malamute Club Nederland (AMCN). Finne, onze eerste Malamute kwam in december 2013 bij ons wonen.
In 2015 is Corné begonnen in de sledehonden sport met Finne. Ze vormen een goed team en nemen van oktober tot maart deel aan de sledehondenwedstrijden in Nederland en België. We hebben al een flink aantal prijzen weten te scoren. Een keer per jaar gaan we naar de sneeuw en gaan we sleeën met onze malamutes.
We trainen onze honden naast de fiets, voor de step en voor de kar. We genieten van lange wandelingen. We nemen regelmatig deel aan tentoonstellingen in binnen- en buitenland.
We kunnen niet genoeg krijgen van dit ras en besloten om nog een Malamute in de familie te brengen. Nevi is in april 2016 bij onze familie gekomen.
Onze derde Malamute, Jon Snow, is sinds september 2018 bij ons, een reu uit Engeland. We zijn op zoek gegaan naar een goede werklijn.
Ons eerste nestje hebben wij in mei 2020 mogen verwelkomen. Uit dit nestje hebben wij 2 puppies aangehouden. We fokken volgens de regels van de rasvereniging.
Omdat we willen fokken zijn we op zoek gegaan naar meer ruimte, we vonden iets geweldigs en werden in februari 2018 eigenaar van een perceel van maar liefst 2550m2. Waarvan onze honden een eigen speeltuin hebben van 850m2. In mei 2018 verhuisden we van een twee onder één kap woning naar een perceel waar nog niks was. In augustus 2018 is de start van het huis begonnen. Dit hebben we casco laten bouwen. Hieronder ziet u foto's waar en hoe we nu wonen.
Wij zijn een kleine kennel en fokken alleen als we zelf een pup kunnen aanhouden. Wij noemen ons ook een hobbyfokker. Wij hopen 1keer per 2 jaar een nestje te fokken om ons team groter te maken zodat de oudere malamuten bij ons van hun pensioen kunnen genieten.
In 2013 we started reading and informing about this amazing and especially beautiful breed, we started looking for a breeder who is a member at the Alaskan Malamute Club Nederland (AMCN). Finne, our first Malamute came to live with us in December 2013.
In 2015 we started working with our Malamute. Finne does this together with Corné. They are a good team together and participate in the sleddog competitions in the Netherlands and Belgium from October to March. We have already managed to score quite a few prizes. Once a year we go to the snow and we go sledding with our malamutes. 
We train them next to the bike, for the scooter, rig and enjoy taking long walks. We regularly and successfully participate in exhibitions at home and abroad.
We cannot get enough of this breed and decided to bring another Malamute in the family. Nevi joined our family in April 2016.
Our third Malamute, Jon Snow, has been with us since September 2018, a male from England. We started looking for a good working line.
We have had our first litter in May 2020.  We kept 2 puppies from this litter. We breed by the rules of the breed club.
Because we want to breed, we went looking for more space, we found something great and moved in May 2018 from a semi-detached house to a detached house (which we have built) a village further down the road. From February 2018 we are the owner of a piece of land of 2550 m2. Our dogs have their own playground of 850m2. Below you see photos where we live. The construction of the house started at the end of August 2018.
We are a small kennel and only breed if we can keep a puppy ourselves. We hope to breed a litter every 2 years or so to make our team bigger so that the older malamuts can enjoy their retirement with us.